help@supplymyoffice.co.uk
tip: surround text with " " to search for exact phrase e.g. "find this"
Public Sector
If you are a school, college, or university, or are NHS, Local or National Government, Police, Fire or Ministry of Defence and you want to pay by invoice we can set up a Public Sector Trading Account for you.
Just Click Here to find out more.
Printer, Fax & Copier Supplies
If you're looking for Printer, Fax & Copier Supplies then this page is just for you! Buy Stationery are pleased to provide over 35,000 products to keep your office running smoothly, including the printer, fax and copier supplies you find right here, Remember: spend over £30.00 and delivery on your order is completely free! More products can be found on the Machines & Supplies page. When you're looking to buy office products, just think of Buy Stationery!
Showing 20 Printer, Fax & Copier Supplies groups below, please pick a group to continue:
1 Further group
7 Products
Prices from £2.03 (ex vat)

1 Further group
21 Products
Prices from £38.96 (ex vat)


1 Further group
349 Products
Prices from £10.36 (ex vat)

1 Further group
146 Products
Prices from £0.74 (ex vat)

1 Further group
68 Products
Prices from £7.46 (ex vat)

1 Further group
60 Products
Prices from £45.08 (ex vat)

1 Further group
63 Products
Prices from £34.49 (ex vat)

5 Further groups
2363 Products
Prices from £0.97 (ex vat)

7 Further groups
3743 Products
Prices from £7.51 (ex vat)

1 Further group
5 Products
Prices from £2.20 (ex vat)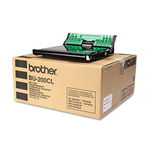 1 Further group
5 Products
Prices from £71.20 (ex vat)

1 Further group
1 Product
Price £14.65 (ex vat)

1 Further group
40 Products
Prices from £24.46 (ex vat)

1 Further group
1 Product
Price £21.88 (ex vat)

1 Further group
66 Products
Prices from £16.85 (ex vat)

1 Further group
28 Products
Prices from £0.67 (ex vat)

1 Further group
6 Products
Prices from £96.78 (ex vat)

1 Further group
75 Products
Prices from £7.93 (ex vat)

1 Further group
40 Products
Prices from £23.65 (ex vat)

1 Further group
60 Products
Prices from £5.53 (ex vat)